GET FREE MATING ADVICE 64 7 824 0855
PREFERMENT, 2011
by Zabeel - Better Alternative, by Flying Spur 16.2 hh
Permanent resident at Brighthill Farm
2023 Stud Fee: $5,000 + gst lfg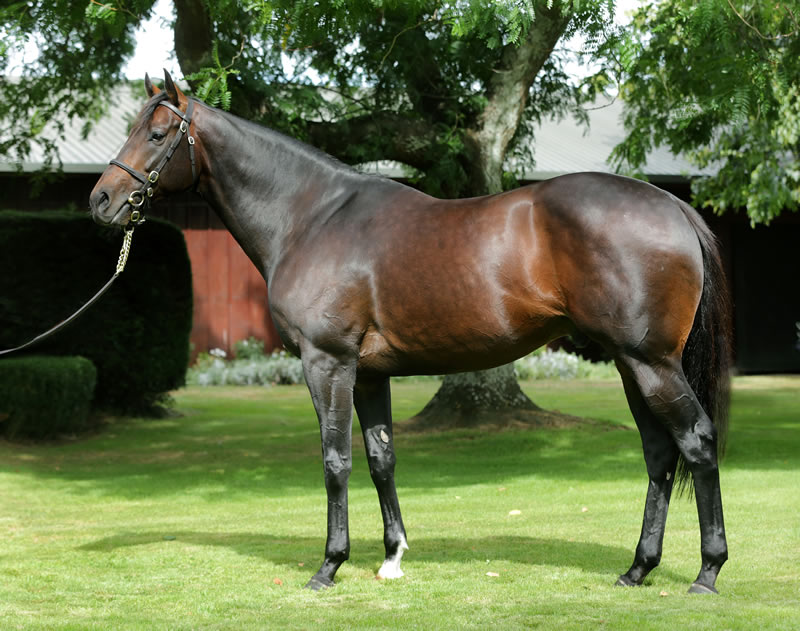 A champion son of the legendary Zabeel has been secured for stud duty by Brighthill Farm.
The four-time Group One winner Preferment will be a top-notch addition to Nick King's Waikato operation.
"We'd been on the look-out for a stallion since Azamour, but we were determined to sit it out if necessary to find the right one.

Preferment fits all our criteria – he was a spectacular racehorse and it's highly likely that he's the last Derby-winning son of the great Zabeel.

He's a very tidy, athletic type and being a four-time Group One winner says it all. He was a champion Australian stayer and his record, combined with his pedigree, speaks for itself."

Nick King
He is by the champion sire of sires Zabeel and has the speed influence of both Flying Spur and Canny Lad on his dam's side.
Advice from one of the wisest thoroughbred heads in the game also played a part in securing Australia's champion stayer of the 2015-16 season.
"Last November Sir Patrick Hogan suggested to us that we should try and get Preferment and for him to say that gave us even more confidence," King said.
"There was a broad ownership in Preferment so it's taken a while to sort it out and some of the owners have bought others out and we will be standing the horse on their behalf."
There will also be shares available for breeders to buy.
Sold through Cambridge Stud's 2013 Premier Sale draft at Karaka, Chris Waller went to $190,000 to secure the colt.
Preferment showed an early return on that investment for the champion Sydney trainer when he broke his maiden with victory in the Gr.1 VRC Derby and finished runner-up in the Gr.1 Rosehill Guineas.
The following season he won the Gr.2 Hill Stakes and at his next start claimed top honours in the Gr.1 Turnbull Stakes.
In the autumn of 2016, Preferment returned to Flemington to reign supreme in the Gr.1 Australian Cup and then back to Sydney to add the Gr.1 The BMW to his imposing record. He retired as the winner of five races and more than $3.6 million in stake earnings.
A brother to the Gr.3 SA Fillies' Classic winner Rezoned, Preferment is a son of the Flying Spur mare Better Alternative, who is a half-sister to the Gr.2 Villiers Stakes winner Dances On Waves. It is also the family of the Gr.1 Salinger Stakes winner Ancient Song.  
"He's going to stand at an introductory offer of $12,500 + GST," King said.
"That's a reflection of announcing him at this later stage and obviously we want him to be well-supported.
"New Zealand is the only place for Preferment. The owners wanted him here and they will all be supporting him with mares.
Preferment's racing credentials are world class - he beat the best stayers in Australia and also a selection of the best from Europe, who competed in Australia.
"He's a truly exciting prospect and we're delighted to have secured a horse of his outstanding quality."

Nick King