GET FREE MATING ADVICE 64 7 824 0855
DALGHAR (FR) 2006
by Anabaa - Daltawa, by Miswaki 16.1 hh
Permanent Resident at Brighthill Farm
2023 Stud Fee: Price on Availability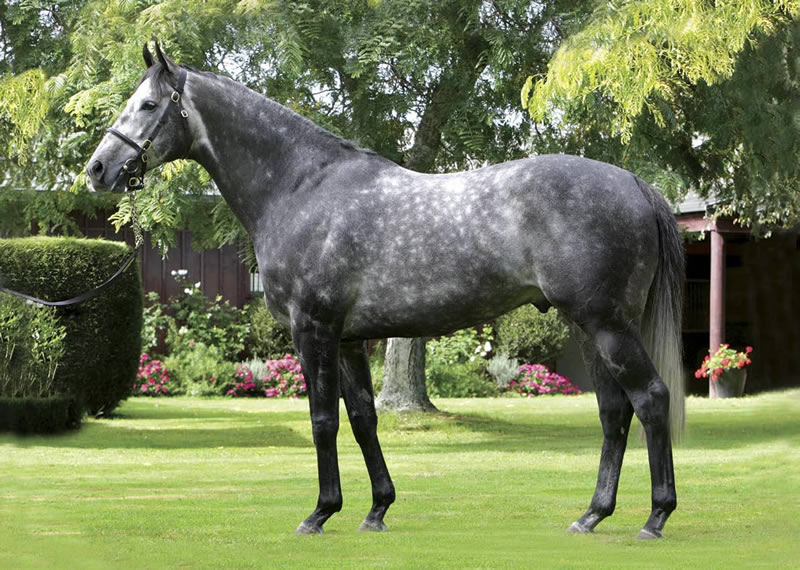 Photo: Trish Dunell. Brighthill Farm April 2013
By Champion Sire, Anabaa.
From Champion broodmare Daltawa by Miswaki.
Record holder at Longchamp over 1400m in a time of 1:17.4, last 200m in 9.7 seconds.
Half brother to Champion racehorses and successful sire Daylami (7 Gr.1 wins), and Dalakhani (4 Gr.1 wins). From one of the best female families in the world.
Bred and raced by His Highness the Aga Khan.
Winner and Group 2 placed at 2.
Undefeated Stakes Winner at 3.
Group 3 winner & multiple Gr.2 & Gr.3 placed at 4.
Group 1 performer.
European Sprinter Miler with a Stallion's pedigree.
DALGHAR sired the winner of the Listed Champagne Stakes 2 YO filly ASTARA. She also smashed the NZ record by 2 seconds for any 2YO over 1600 m in a time of 1:34.32!!
STRONG DEMAND FOR YEARLINGS

First NZ crop of yearlings sold up to $130,000, with Yearlings selling for A$50K
at the Perth Magic Millions - av. A$40,000

In 2016, his second crop of yearlings sold up to $90,000 at the NZB Karaka Select sale
and three colts made over $50,000 at the Festival Sale!
CLICK HERE FOR MORE DALGHAR ARTICLES
CLICK HERE FOR BREEDNET ARTICLES ON DALGHAR
Click here
Australia's Bluebloods Article on Dalghar's First Crop Yearlings December 2014 
Click here
  Australia's Bluebloods Article on Brighthill Farm Stallions 2013
Click here 
New Zealand's Informant Newspaper, John Richardson's New Sires for 2012
Click here
  Australia's Bluebloods  New Sires for 2012